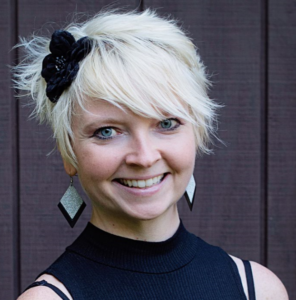 Patti Bryant is the CEO and founder of Learning Reinvented. She lives in Denver, CO with her miniature schnauzer, Jock.
She has worked with large organizations like Chipotle and culture changing organizations like The Marcus Buckingham Company to elevate employees' experiences. If she learned anything from Marcus Buckingham, it's that people perform best when they are using their strengths. She believes everyone has a right to love what they do and loves to help instill confidence in others so they can achieve their dreams.
She has a Bachelor's in Information Systems Security, a Master's in E-Learning Instructional Implementation and Design, and 8 years of training experience.
She was voted 2015 Emerging Training Leader to Watch by Training Mag.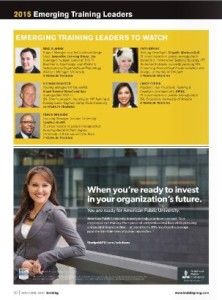 She's passionate about creating powerful, behavior-changing experiences to solve real business problems.
When she's not creating incredible training experiences with Learning Reinvented, she loves building communities and currently hosts a fast growing (over 600) community of Independent Learning Professionals from all over the world that meets weekly. Join the community here!
Patti is also the author of Mindful Mornings: a movement to engage and inspire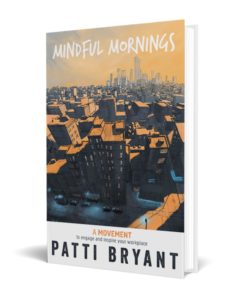 your workplace. A few years ago, Patti embarked on a "Mindful Journey" where she became very intentional about life. In 2013, she decided to help others be intentional as well, and began a Mindful Morning group in her workplace. This sparked the creation of this book, a tool for daily intentional living. Visit mindful-mornings.org to learn more.
She would love to connect with YOU! Whether you have a business problem you'd like to solve or just want to chat about inspiration, contact her at Patti@LearningReinvented.net.